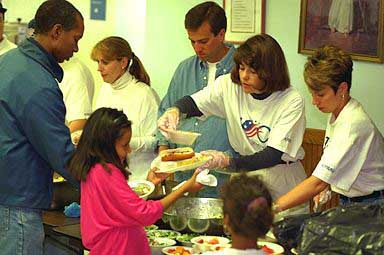 WHO WE ARE

Founded in January 2002, Word of God New Life Mission(WOGNLM) is non-denominational,
501(c)(3) nonprofit organization provides emergency services, for the poor.

OUR GOAL

We focuse on improving the quality of life by providing knowledge, skills through Education
and programs that increase self-sufficiency, to alleviate poverty,
disease and their causes; and to meet their basic needs.

WHAT WE NEED

World of God New Life Mission is seeking General Operating Fund and in-kind donations.
The Fund will be used to operate shelter and outreach services.
We rely solely upon the contributions and support of concerned Individuals,
State, Corporations, and Private Foundations.

We strongly believe that each person has the opportunity to be carefully evaluated and to receive
the quantity and quality of services necessary to allow that individual
to reach his or her maximum potential for independence and personal growth,
regardless of economic, social and ethnic background.